Videogame
on
PC
and
browser
Creator:
Myself (Personal project)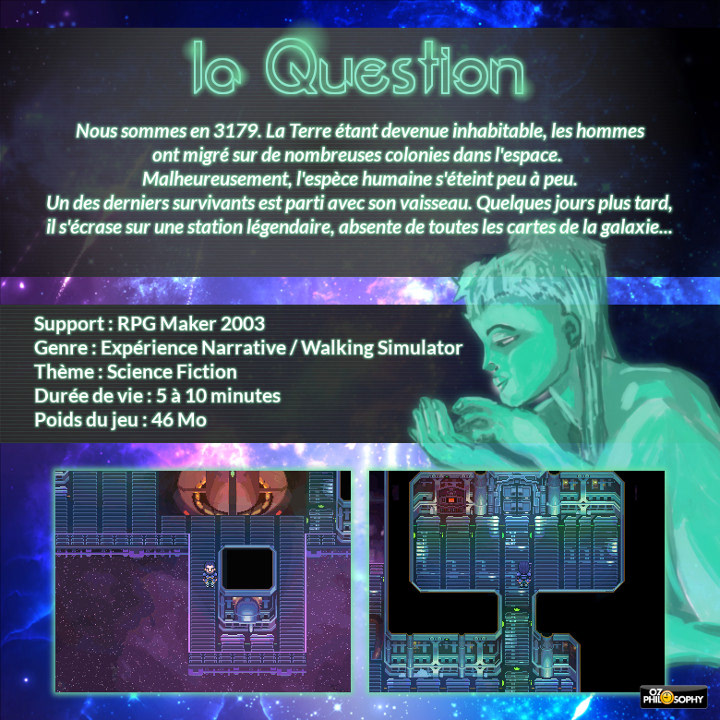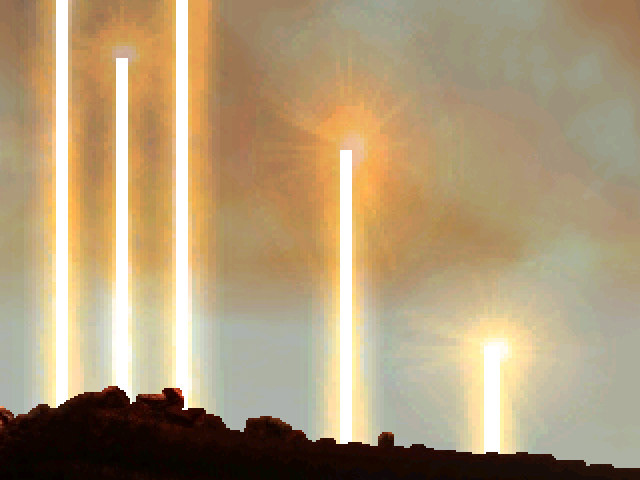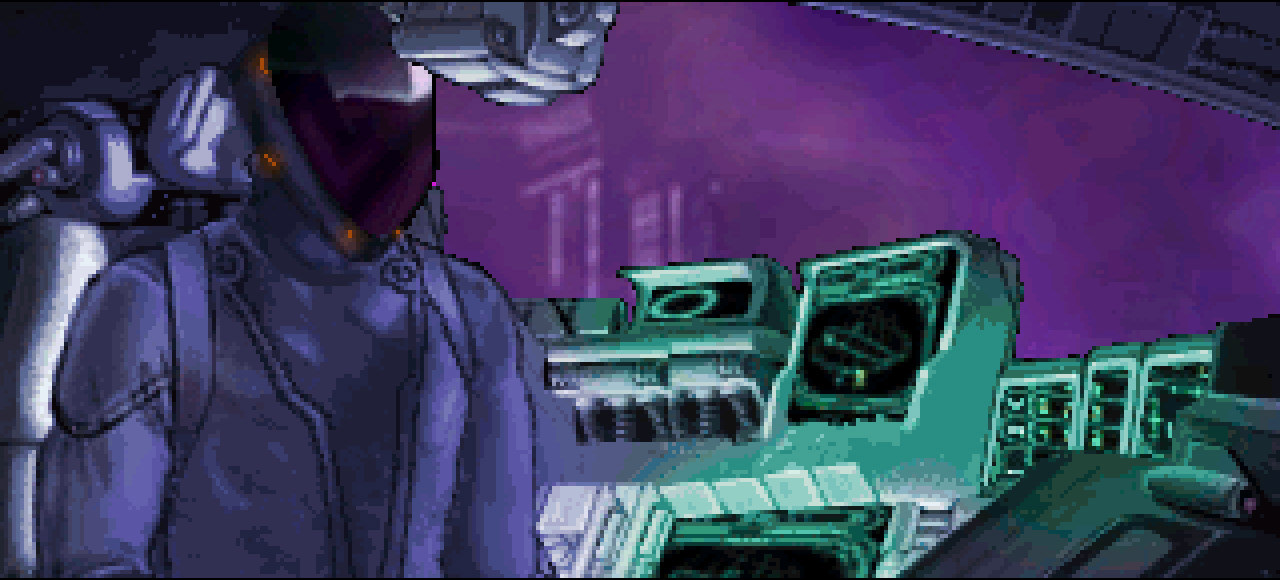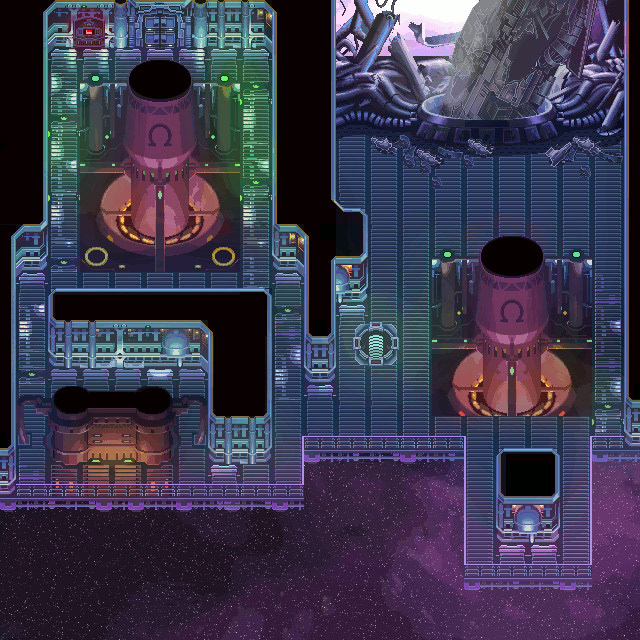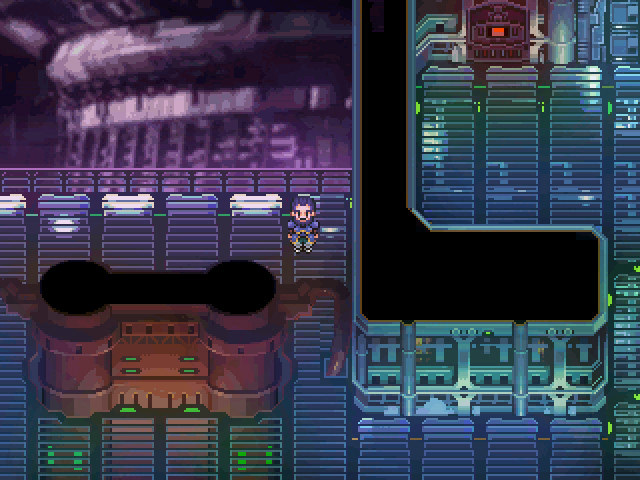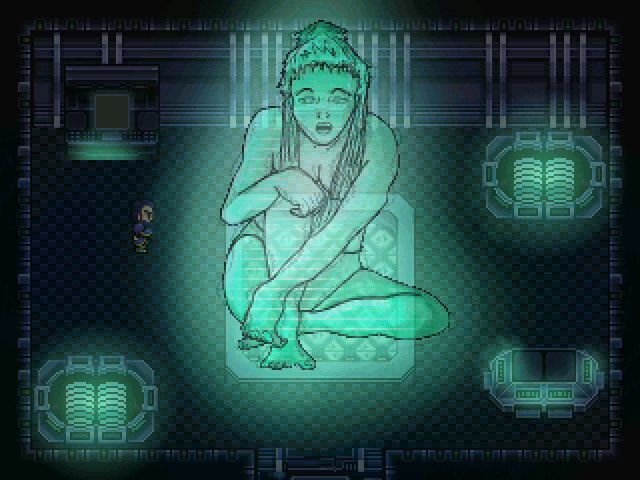 La Question
is a
short SF narrative game
. Mankind passed away after leaving the earth for
space colonies
. A
lone pilot
crashed on an
abandoned station
, that was missing from all the maps of the galaxy

.
I wrote the
story
, developed the game and made the
level design
on
RPG Maker
. This was a
personal project
, for which I had
staging ambitions
. For decors, I recycled some graphics from retro RPGs.
Why
the game sound is not played on your browser
Google Chrome does not allow sound sources from a website where you didn't click on a button in it. You can play La Question on another browser or set the game url in the authorized website sounds of Chrome settings.